Controversial Clash of the Swastika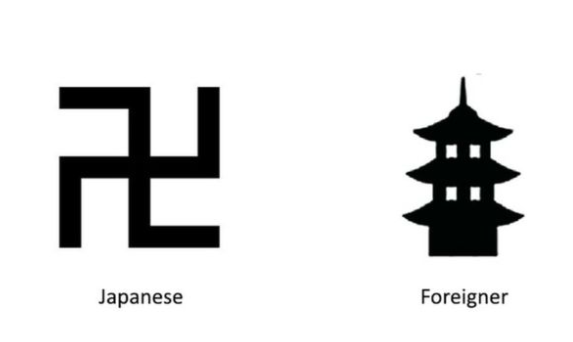 In the past decade or so, tourism in Japan has tremendously increased, with recent stats recording a massive 9% increase in the amount of tourists that came to Japan in January of 2018 compared to last years January. With the Tokyo Olympic coming up in 2020, Japan is due to attract even more tourists, enjoying its vast range of culture and uniqueness.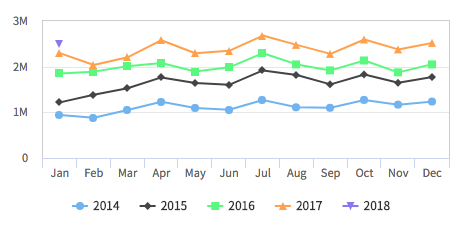 Although the Japanese society has slowly become to integrate some Western styles and adapting to the flood of tourists by introducing more signs written in both English and Japanese, one thing that has become a controversy is a symbol some Japanese people may not even have thought of before.
Most often on maps, there are symbols to indicate the type of building or a specific area. More specifically, if a tourist opened Google Maps to find a shrine to visit, they would come across the swastika symbol as the symbol for a shrine. As a tourist, this would come of shock and confusion, possibly, because in our Western world, we are accustomed to relate the swastika to the Nazi party, which existed during World War II.
However, in the Buddhism religion, this swastika symbol also known as the "manji is a symbol for good fortune, prosperity, abundance and eternity."[1] In fact, before WWII, the swastika was actually prominently used in many cultures as a sign of goodwill. Of course, the Buddhist religion had been using the symbol for longer and has been seen on temples as good luck.
As many of you readers may have been able to guess, this sparks controversy as to whether this long used symbol that has meaning in culture should be changed under the influence of other cultures. According to BBC, changing the symbol has received much backlash from the Japanese people, who believe that the symbol represents a different meaning for them, hence should not be modified and that the tourists would just have to get used to it. On the other hand, it is evident that it may be unpleasant for the tourists coming to visit Japan.
The change is yet to be decided by the CSI department and government of Japan to discuss whether to modify the symbol. It may even take a while to reach decision. However, as the Olympic approaches for Tokyo, the people will wait to see the results of this controversy.
[1] http://sanpai-japan.com/2017/05/30/how-the-tourism-boom-is-causing-japan-to-change-its-controversial-symbol-for-temples/
Leave a Comment