Christmas Markets Open Soon!!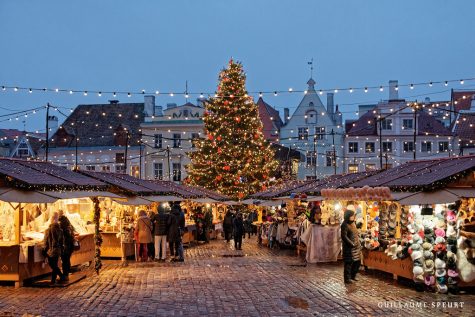 The Christmas markets that will open in a few weeks are definitely something to look forward to! Christmas markets have festively decorated huts that offer handcrafted goods, delicious treats, little gifts, and so much more! German Christmas markets are not only attractions for the locals, but also for tourists who are looking for a good time. It is a very memorable experience – whether you go with your family or friends, or both. Although there are a lot of fantastic Christmas markets in Germany, this article will recommend 3 of them.
1. Berlin, Lucia Christmas Market
97 Knaackstraße, Bezirk Pankow Berlin, Berlin, 10435, Germany
Opening hours:
24 November – 24 December 2019
Monday – Friday 3 p.m. – 10 p.m.
Saturday & Sunday 1 p.m. – 10 p.m.
The Lucia Christmas market is named after the Nordic goddess of light and especially focuses on food, drinks, and goods from Scandinavia. There is also an entertainment program, so this is something to look forward to! Lucia Christmas Market is also one of the markets that children would love to attend as there is a bungee trampoline, a small knight's castle they can explore, and a historic swing carousel. Traditionally, children would express their wishes to Santa, who gives them sweets and thanks to them for their wishes. As there is a visit by Santa, the children would be able to make an unforgettable memory in this Lucis Christmas market.  
2. Munich, Marienplatz Christmas Market
Marienplatz 26, 80331 München
From: Nov 27th ~ Dec 24th, 2019 
Opening hours:
Mon to Sat: 10 am to 9 pm
Sun: 10am to 8pm
Dec 24th: 10am to 2pm
In this Christmas market in Munich, there is a variety of German traditional decorations that are handmade – such as hand-painted glass baubles, sheepskin jackets, nostalgic paper pictures and so much more! 160 booths open, and 2500 candles that paint the market with bright and colorful lights that fuel the warm atmosphere of Christmas! It is not only a draw for tourists, but it is also popular for locals as well. It is definitely worthwhile to take a visit to this traditional Christmas Market this year!
3. Frankfurt, Romerburg
Römerberg 26, 60311 Frankfurt am Main
Opening hours:
Mon-Sat: 10am ~9pm
Sun: 11am ~9pm
Lastly, the Romerburg Christmas market in Frankfurt! The highest number of students are likely to attend this market due to its location. Romesburg is known as one of Germany's oldest markets, and the date for the first Romerburg Christmas Market goes as far back as the year of 1393. It is also one of the largest Christmas markets in Germany, and there is a Christmas tree that makes it beautiful, so it is definitely someplace worth going to.
Leave a Comment