A Trip up North Definitely Worth the Cold Temperatures
London is one of the biggest cities in the world, not only known as the capital of Great Britain but also as a hectic and modern city. When I was younger I always thought of London as being something just out of my reach, a place which only people with ambition and an aura of success lived in. London seemed, to put in layman terms, cool.
I visited the city for one week during winter break and it was truly an amazing trip. At first, even though I had always dreamed of London, I was hesitant about the trip. One typically wants to flee the harsh winter of Germany and travel south. Instead, my family packed our bags and did the opposite; we flew up even more north.
Our flight to London-Heathrow airport was first postponed due to, you guessed it, fog surrounding London. However, when we arrived, the rest of the journey to our hotel in South Kensington was easy; the public transport of London is a dream in comparison to Frankfurt's.
Not only was the city of London itself breathtaking with its mixture of old buildings from the time of Victorian queens and kings, and skyscrapers; but the array of museums assured that all members of my family would be happy. Even though I am a person who is not that interested in science museums, the British Natural History Museum is truly something that one cannot miss when in London. The gigantic dinosaur skeletons and the building itself make it definitely worth a visit.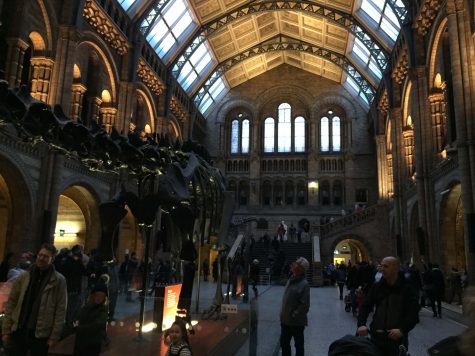 Another museum my family loved unanimously was the British Museum. It houses pieces of such historical importance such as the Rosetta Stone, the mummies, and the Greek statues. The number of exhibits simply overwhelms you and we needed to go back on another day, as there was so much left to see.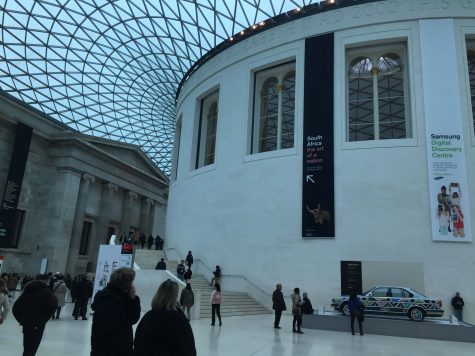 A tourist classic worth mentioning is the London Eye. One feels almost cheesy when stepping onto the moving platform surrounded by other tourists, wearing 'I Heart London' shirts. Yet, the view makes everything worth it. It feels as if you can see the whole of London and if that sight of a whole city doesn't fill you with awe, I don't know what will.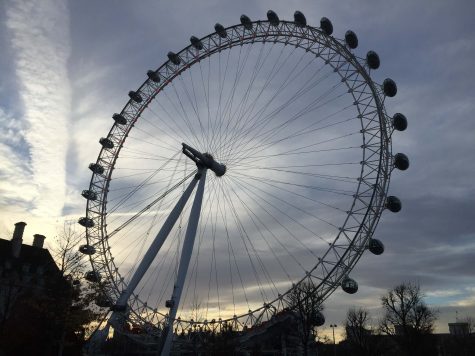 The Tower of London is another one of those must-see, tourist stops. However, even though the old tower with its white stone is a beauty, the true attraction of the Tower of London was the Yeoman Warders. We had visited the Tower with the intention to go wandering on our own, but when we saw that a free tour was offered, we decided to give it a try. The British man who showed us around the historically rich fortress definitely made us laugh more than once.
One bone I would have to pick with London is the exponentially high restaurant prices. We didn't frequent Michelin Star restaurants, and nevertheless, we spent at least 80£ per meal. For a family of three, that is definitely over what one is used to. Speaking of food, the English breakfast I tried is certainly an acquired taste, but my mother completely loved it. However, don't be afraid to try it. I was also a bit skeptical when ordering it, but even I need to admit that the baked beans on toast are definitely something I could get used to.
I fell in love with London with its busy streets and beautiful buildings. There always seemed to be something going on and I hope I am lucky enough to be able to study in London.
Leave a Comment