Top 10 Things To Do in South Korea
Despite restrictions regarding traveling to other countries, we have time to plan for our future travels until COVID-19 ends. One of the places for you to consider is South Korea. Sometimes, South Korea has been overlooked regarding its neighbors being famous favorable tour places. However, there are remarkable things to see and experience since Korea has an unique outstanding unison of modern culture and ancient culture; South Korea is the fastest developed country, being an influential country in global these days. With these, you will regret excluding South Korea from your travel list to Asia and I'll recommend the top 10 things to do in Korea to enjoy its culture fully when traveling and for you to consider South Korea to be in your travel planning list.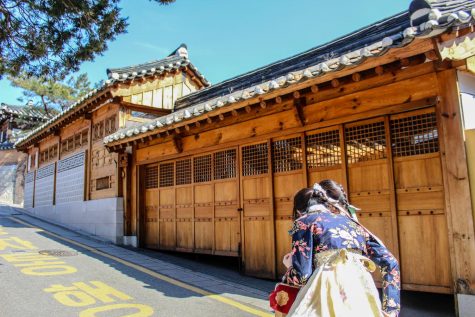 Visit Bukchon Hanok Village
Han-ok is a traditional Korean house. Although you may not see Hanok frequently in South Korea as you expected, you will be able to see and explore a large number of Hanok in Bukchon Hanok Village. This village preserves the Hanok as it used to be in the Joseon Dynasty (1392–1910) for 600 years and people are actually living in these houses. This place is one of the best photo spots favored by many tourists who visit Korea. 
Wear Hanbok costume
Hanbok is a traditional Korean costume. You will be able to see a lot of people wearing Hanbok in front of the traditional royal palaces. It might be a great opportunity for you to try as well!
Visit the Joint Security Area (JSA)
The JSA is sometimes referred to as the most dangerous border between countries. As you may have already recognized, this place is where the negotiations are made between North and South Korea and both countries' soldiers facing each other. This is a unique place regarding historical events. If you are really interested in the Korean War and related historical aspects, you may also want to visit the war memorial museum.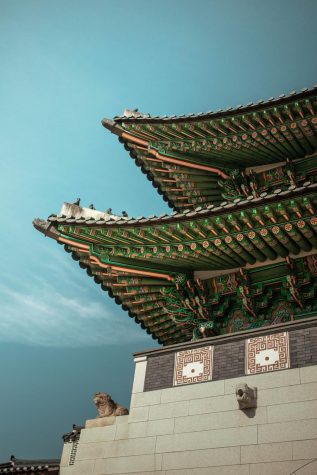 Visit the Royal Palaces
Royal palaces including Gyeongbokgung Palace, Changgyeonggung Palace, and more are places tourists must visit. The Korean royal palaces are beautiful every four seasons. As aforementioned, wearing Hanbok in these palaces may be recommended to experience and feel the Korean culture deeper.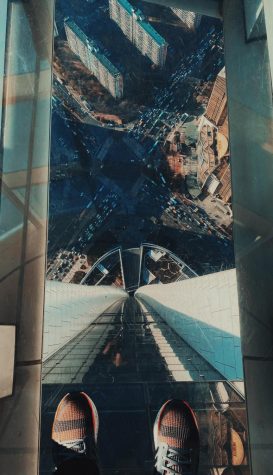 Visit Lotte World Tower
The Lotte World Tower is the tallest building in South Korea and 5th in the world. This tower has 123 floors consisting of shopping places, hotels, residences, observation places, etc. The top floors are called Sky Seoul where you can observe the whole city of Seoul. There also is a glass-floor desk in the observatory which might thrill you looking straight down from 123th floor. 
Go to an amusement park 
If you walk about 5 minutes from the Lotte Tower, you will be able to see Lotte World, which is a famous amusement park that has both indoor (Adventure) and outdoor (Magic Island) parks. You will be amused by the thrilling and exciting attractions including Gyrodrop, Atlantis, Gyroswing. There are not only these exciting rides but also many places for photo spots where you can collect some best shots. 
You may also want to try the world's steepest wooden roller coaster in another amusement: Everland, the largest amusement park in Korea. This amusement park consists of a zoo, many rides, and also horror houses during the Halloween season. There is also a waterpark right next to Everland if you are planning to visit in the summer. 
Try Delicious Food
Korean restaurants in foreign markets are increasing with recognition. Though, you should try the food in the place where those are from. There are too many delicious and healthy Korean foods that cannot be even listed. Kimchi and Korean barbeque are probably the most popular dishes known to foreigners but you should try other food as well. Also, trying street food might be pleasant because those are not only cheap but also flavorsome. 
Eat ramen and Korean chicken in front of the Hangang River
This is a recommendation that a lot of Koreans enjoy. Hangang River is the longest and the main river in South Korea. People enjoy sitting in front of this river and chill, eating delicious foods. Eating ramen from the convenience store nearby and delivering foods is one of the popular things people do in Hangang. You may also rent a bicycle and bike while feeling the scenery of Hangang. 
It will be satisfying to visit in the day times but also seeing the night view of Hangang river is suggested. It is safe to go out at night in Korea; Korea is one of the countries that has the lowest crime rates. You'll be able to see incredible night-sights.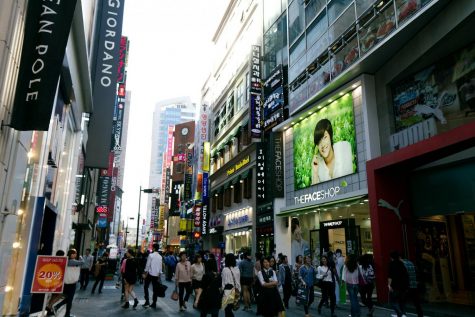 Shopping in Hongdae and Myeongdong to Experience Future Trends and Fashions
Hongdae is known for urban arts, fashion, music culture with shops and entertainment. This place provides creative, unique shopping and entertainment opportunities. Myeongdong is a similar shopping place. However, Hongdae is more specific for arts shopping whereas Myeondong is a place to shop for general. 
Sing in the Noraebang
Noraebang is a karaoke bar (room) and this entertainment is popularized in Korea. You can find it anywhere near you. If you are one of those kpop fans, noraebang is highly recommended and even if you are not one of those, singing songs from different countries is even available. 
Above were the top 10 suggested things to do in Korea. There are much more to do besides these recommendations. Have fun and enjoy the culture of South Korea if you are planning to go!
Leave a Comment