The Blitzchung Incident: What Happened and Why is Everyone so Riled up About It?
On October 8th, video-game holding company Activision Blizzard issued a year-long ban on professional Hearthstone (an online card game) player Ng "Blitzchung" Wai Chung. Blizzard also withheld all the prize money he earned during the Hearthstone Grandmaster Tournament.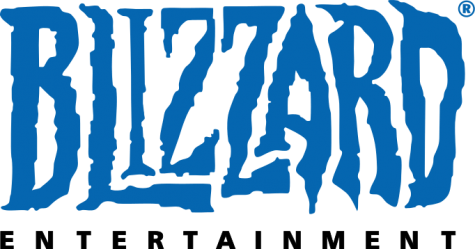 The reason for this ban occurred two days prior on a live stream where Mr. Chung wore a Hong Kong protesting mask and proclaimed: "Liberate Hong Kong. Revolution of our age!" during an interview after the match. After this proclamation, the casters hid their faces from the camera, showing that they did not want to be involved with the statement and the live stream immediately cut to a commercial break.
Blizzard also terminated its contract with the two casters who were interviewing Mr. Chung during the incident, claiming that they were previously aware of his motives. This decision was made when a clip was found of the casters encouraging Blitzchung to do what he did before the live stream interview began. This clip has long since been deleted.
In the official Blizzard statement, Blizzard stated that Mr. Chung violated Hearthstone Grandmasters Official Competition Rules Section 6.1, which states:
"Engaging in any act that, in Blizzard's sole discretion, brings you into public disrepute, offends a portion or group of the public, or otherwise damages Blizzard image will result in removal from Grandmasters and reduction of the player's prize total to $0 USD, in addition to other remedies which may be provided for under the Handbook and Blizzard's Website Terms." 
Blizzard President J. Allen Brack also said that it wasn't the content of his message that got him banned, but that the ban was mainly due to promoting a political movement in a video game tournament. 
This enraged the gaming community, with the majority of Blizzard fans stating that Blizzard is attempting to stop or limit any support for the Hong Kong protests to pander to organizations such as Tencent and NetEase, both large Chinese companies which are responsible for Blizzard games being sold in China. Others also mentioned the hypocrisy of the statement from J. Allen Brack, stating that people in Blizzard tournaments have promoted political movements such as the LGBTQ movement and never received any punishments. Blizzard has also officially done pride events in tournaments for Overwatch (another Blizzard title), which further proves the hypocrisy.
This escalated further when many fans noticed that the official statement on the matter on Chinese social media site Weibo said that the ban was partially driven by "protecting China's dignity", as written in an article by entertainment news company IGN. This led to a wave of enraged Blizzard fans uninstalling Blizzard games, asking for a refund for recently purchased Blizzard in-game content and also deleting their accounts. The hashtag '#BoycottBlizzard' trended all over Twitter. The account deletion problem got so out of hand that Blizzard made it impossible for people to delete their accounts. Many people working for Blizzard Entertainment such as Overwatch game director Jeff Kaplan and Overwatch League Coach Justin "Jayne" Conroy both expressed their views on the punishment over Twitter, saying that it was far too harsh and at the very least should be reduced. These tweets, however, were quickly deleted.
After all the scrutiny Blizzard went through from the general gaming community, Mr. Brack decided to make another statement on October 11, stating that the original punishment was too harsh and that the one year ban will be reduced to 6 months. Brack also stated that Blitzchung will be given his tournament prize winnings. Later on November 1, Brack made an official apology on the ban at the opening ceremony of Blizzcon (an official convention by Blizzard to promote new Blizzard titles or updates to existing ones), saying it was poorly managed and that more consideration will be taken when punishing those in the future. Both the words Hong Kong and Blitzchung were omitted in his apology. 
While he received thunderous applause for the apology, many fans are still mad at Blizzard as the statement implies Blizzard still has a pro-China view. It also shows their willingness to punish those speaking for the Hong Kong protesters. 
Blizzard is not the only company that has taken measures to punish or limit support for the Hong Kong protest as to not risk losing the colossal Chinese market. Both the NBA and Disney have also taken measures to ensure that they achieve a decent revenue stream from Chinese consumers. 
As for the current situation on Chung and the casters who were fired, Blitzchung got signed by the gaming organization Tempo Storm as a professional Hearthstone player and will be playing in tournaments representing their organization once his ban period is over. No additional news has been mentioned about the casters after their ban.
Leave a Comment