Interview: "Shaking Up Tech" with Heather Cabot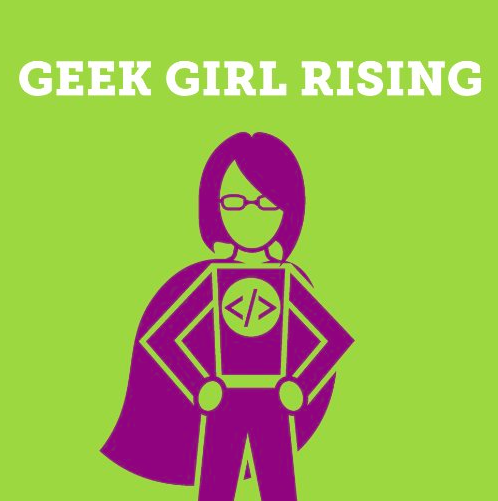 The glass ceiling. "The unseen barrier that keeps women from rising to the peaks of the corporate world, merely because of their gender." The boundary that suppresses the underestimated value of women. The harsh reality of a society that has been disillusioned and misinformed. The heaviest of all glass ceilings may be the one that sits on the tech industry. The executives in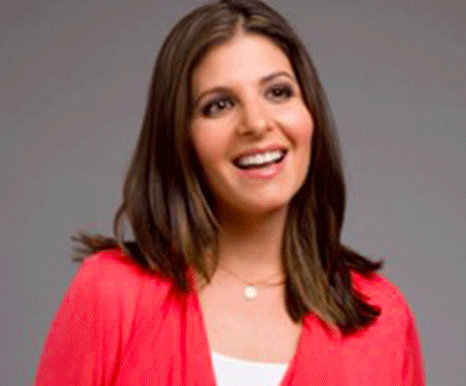 computer sciences and engineering are 80% white males – a situation that has not arisen by accident, but by restraint and inaction (Dickey). Yet, the strive towards destructing global stereotypes has recently rooted itself in the technology industry as well – a new force presses towards the equal representation of men and women in technology.  Women are carving their glittering presence in the Silicon Valley – innovators, creators, leaders and most of all pioneers in a long male dominated terrain.
Recently, we were lucky to interview the woman who is documenting the progression towards this new era in computing. In her new book with her co-writer Samantha Walravens "Geek Girl Rising", Heather Cabot interviews the rising voices of female entrepreneurs and inventors, while providing inspirational insight and advice within the female corporate community. Cabot is not only an author, but also an investor and advisor to women-led businesses, a former news anchor for ABC News, a former Web Life editor at Yahoo! and journalist for various large media outlets including: USA Today, The Huffington Post and The SHE Net. Alongside her successful career in journalism, Cabot is a professor at Columbia Graduate School of Journalism in New York. Here, she shares tips on journalism, her thoughts on her new book, and her accomplished life.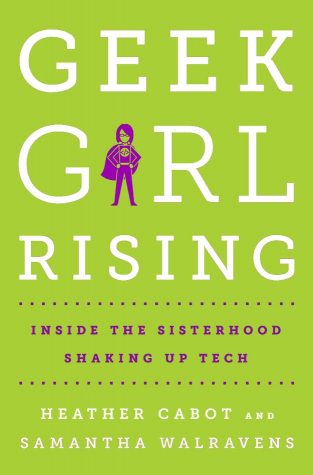 What is it about journalism that has touched you the most or interested you the most to pursue a career in it? 
"I love meeting people, hearing their stories and learning from them. I also think that a free press is essential to our democracy and keeps our leaders in check. Old fashioned dogged and thorough reporting speaks truth to power."
What is the most valuable lesson you have learned from your years in Journalism and broadcasting?
"I learned that there are always many sides to a story and that you can never stop chasing the facts. I also learned that being a good journalist means people aren't going to like you all of the time and that when that happens, sometimes it means you are doing your job well."
  "Being a good journalist means people aren't going to like you all of the time and that when that happens, sometimes it means you are doing your job well." – Heather Cabot
How do you think social media has changed the role of journalists in the 21st story? Do you think it has done so positively/negatively?
"I think social media has democratized the spread of information. That's a good thing. On the flip side, as a journalist, one is trained to verify facts and to be careful and responsible with the way information is reported and when. There is a code of ethics among professional reporters that we will be objective and fair as we gather facts and present them. I think the general public has become confused and very suspicious of news gathering decisions and coverage in the age of social media when things get reported in real time without a lot of thought and care. It worries me."
What is the most absurd story you had to cover?
"In local TV news, we always joked about all the times were had to do a live shot for the 11PM news about a meeting after it happened and reporting from "the dark parking lot" or covering so many non "weather events" where we TV reporters were sent out to do a story on a terrible storm that never materialized. "
What has been the most exciting moment during your years as a correspondent?"I have had many exciting moments. I think one of my most exciting was seeing my very first story air on World News Tonight and introduced by anchor Elizabeth Vargas. Sitting on the set with Diane Sawyer at Good Morning America or the late Peter Jennings giving me feedback on a script were highlights of my time at ABC News. One of the craziest moments was covering the arrest of the DC Snipers and doing a national live "Special Report" to the whole network at 4 in the morning. I also covered 9/11 at the Pentagon, the shootings at Columbine High School and the Martha Stewart trial."
Were you ever part of the school newspaper as a high school student?
"Yes- I was the features editor of my high school newspaper."
What is your advice for a student wanting to get into journalism?
"Start writing! Report for the school paper and start submitting your writing to digital publications. Start your own blog. Put your writing out there. Get an internship in a news organization."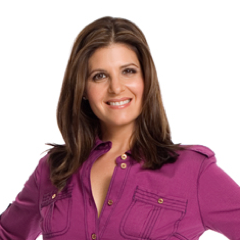 What were the most riveting moments of compiling information and writing for this book?
"My favorite part was realizing the connections many of the women had to each other. It really made the theme of sisterhood come alive for me."
Will this book be available globally?
"I need to check…It is available for pre-order of Amazon (not sure if that means it can be delivered outside US)."
Who were some of your most exciting/ interesting people to interview?
"There are too many to name. We interviewed more than 250 people. The best part was that I got to speak with many of them over several years and hear from them as their stories unfolded. Debbie Sterling, founder of Goldieblox, angel investor Joanne Wilson, Adda Birnir, founder of Skillcrush, Kathryn Finney, founder of digitalundivided, Shelley Zalis, founder of The Girls' Lounge are just some of the amazing women featured in the book."
In an increasingly competitive market for technology, what is the most important message that any female entrepreneur should be aware of?
"Jump in. If you have an idea, work on it and find people who have the technical expertise to help you if you don't have that yourself. Take advantage of resources available to entrepreneurs like networking groups and accelerators. There are so many bubbling up and many are geared to women and other under-represented founders."
What characteristics/qualities do women have which have built their wave in digital revolution?
"They are comfortable with uncertainty. They have a passion for the problem they want to solve. They can't imagine themselves doing anything else. They want to help other women succeed."
Besides the United States, what other regions in the world do you think have innovative and powerful women?
"I think the UK and Israel have really interesting startup scenes that have women involved. I would like to learn more about other international tech hubs. The gender gap in tech is problem very unique to the US. Many other parts of the world do not view engineering or tech entrepreneurship as gendered."
Do you think that firm outlooks and job acceptance standards have already drastically changed or need to drastically change towards women in the age of technology?
"I think lots of companies say they are working on recruiting and changing their cultures to be more inclusive but the numbers of diverse technical workers and managers are increasing very slowly. It is going to take a long time. The startups that are building company culture from the ground up have a huge opportunity to be more inclusive of diverse talent from the beginning."
What is your power outfit or the outfit that makes you feel most confident?
"From my TV news anchor days, I still like to wear clothes that are well-tailored and often with some kind of jewel tone – either a blouse under a cardigan or a dress with a bright cardigan."
 What is your favorite thing to do when you are not working?
"Being with my family, of course. And I am also a bit of a gym rat. I box a few times a week, spin and work out with a CrossFit trainer."
 Who has been the most influential person in your life?
"My mom, who is also a writer. She is finishing her dissertation in comparative religion right now. Go Mom!"
 Do you have any advice for young girls?
"Forget about labels. Don't limit yourself by putting yourself into one group (the tomboy group vs. the smart group vs. the girly girl group for example). Remember that being like everyone else is boring. Be who you are and be proud. You can be that girl who rocks it on the basketball court and also likes science and coding and also enjoys getting her nails done. It's cool to be you and it may not feel like it now, but the more you can hold on to being yourself, the more successful you will be later in life (long after the middle school/high school drama is over)."
Visit http://geekgirlrising.com for more information on the book and pre-order the book here !
Let us know what you think in the comments below.
View Comments (1)