FIS Speech and Debate Team Profile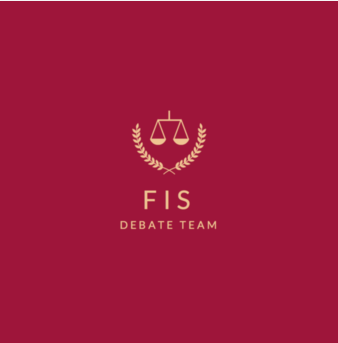 The FIS Speech and Debate Team was founded towards the end of 2018 by Lucas Rentz and Claire Shannon-Vermillion. The students believed that there needed to be a place where people could work to improve their public speaking skills, harness their argumentative skills, and improve their analytical mindset as a whole. Both students had previous experience with Debate and believed that their passion should be incorporated into the FIS community.
As of today, the FIS team has participated in 3 tournaments and plan on attending a fourth later this March. Last year, the team traveled to Zurich for their first ever competition. This year, they returned to Zurich and hosted a friendly tournament at FIS. They will travel to ASL for the first time later this month for the final tournament of the year. The team hopes to find and participate in new tournaments across Europe.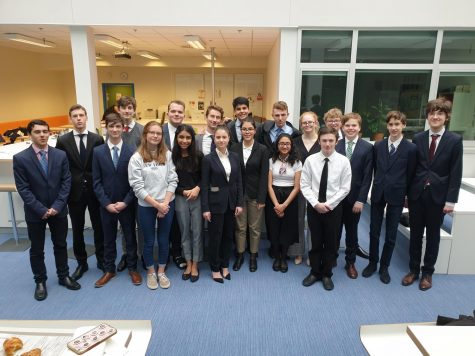 So, what does the speech and debate team do during their meetings? The answer is not so simple. Sometimes the team is working on specific styles of debate, or improving their rebuttals. Other times, they conduct friendly debates in a tournament style in order to prepare for upcoming competitions. While the meetings differ each week, one thing that remains the same is the constant participation of every member, whether that be judging, giving feedback, or participating in the debate itself.
To prepare for their trip to ASL, the speech and debate team is working hard to improve various aspects of their debate. Seeing as the tournament is held in a unique format, the students are forced to learn and adapt to a completely new way of debating. In recent weeks, members have been practicing the new format through debates among themselves.
While the initial focus of the team was debate, the team also participates in speaking events such as Original Oratory. Members are required to compose an original speech that is 10 minutes long, and present it in front of a panel of judges. This format of speaking helps members improve their impromptu speaking, public speaking, and presentation skills.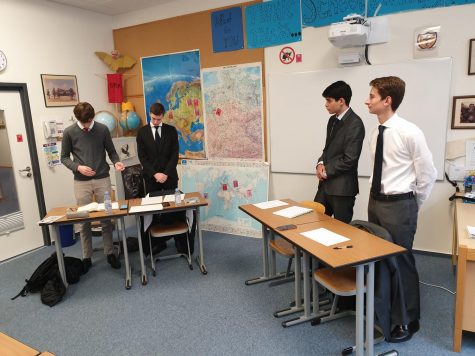 The team is sending 11 members to London in the coming weeks. 10 will be participating in debate, and 3 will be participating in Oratory.
The speech and debate team meets every Thursday in room 618. If students are interested in joining, they can show up or contact [email protected] or [email protected]
Leave a Comment