5 Foods That are Killing Your Dog
As many people consider their dog as the member of their family, people provide lots of medicaments and equal treatment to their dog. However, they should be aware of that dogs are actually different creatures than humans. So, there are few things that people intake that are fatal and toxic for dogs. Now I would like to introduce the 5 foods that are toxic for dogs, which were easy to be overlooked.
Chocolate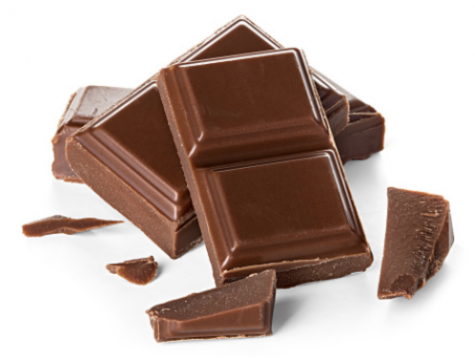 The toxic component of chocolate is called 'theobromine'. Humans can metabolize this chemical substance easily, but dogs process it much slower; they aren't able to eliminate this substance from their body. With small amounts of chocolate, the dog might have diarrhea or vomit. However, with a large amount, theobromine can produce muscle tremors, seizures, an irregular heartbeat, internal bleeding or a heart attack. The onset of theobromine poisoning is usually marked by severe hyperactivity.
In addition, different types of chocolate have different levels of theobromine. Cocoa, cooking chocolate and dark chocolate contain the highest levels, while milk chocolate and white chocolate have the lowest. If you're dealing with any quantity of dark or bitter chocolate, err on the side of caution. The high level of theobromine in dark chocolate means it takes only a very small amount to poison a dog. Less than an ounce of dark chocolate may be enough to poison a 44-pound dog.
Xylitol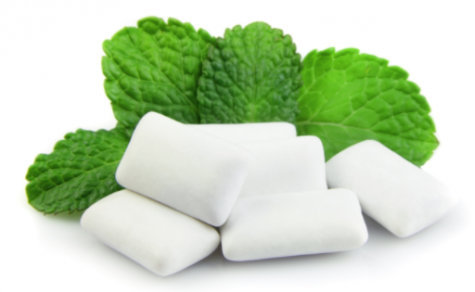 As an artificial sweetener found in sugarless gum, candy, and baked goods, Xylitol may be metabolized in people but in dogs, and it can cause liver damage or a life-threatening drop in blood sugar. According to the Pet Poison Helpline (PPH), a 10-pound dog would only need to eat a single piece of sugar-free gum to reach a potentially toxic dose. Low blood sugar can develop within 10 to 15 minutes of ingestion, in addition to vomiting and loss of coordination, says PPH.
Grapes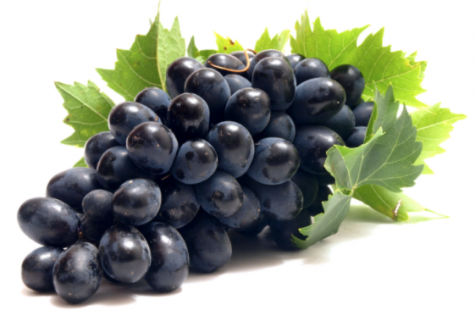 Both grapes and raisins can cause kidney failure in dogs, as well as vomiting, increased urination and increased thirst, which are potential symptoms of poisoning. People should help their dog stay out of trouble by ingesting grapes and raisins at all times. Dogs have different dietary requirements and a different metabolism. They also have amazing noses so that they notice all food near them and can get themselves in trouble. Therefore, people should be cautious at all times.
Onion/Garlic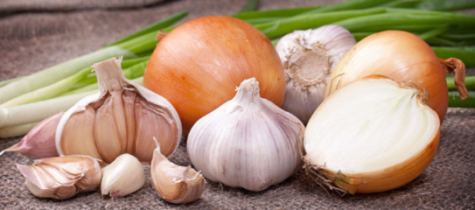 If eaten in large amounts, onions and garlic can cause the destruction of red blood cells and lead to anemia in dogs. The amount of the intake determines the level of poisoning, shown through symptoms such as lethargy and a reduced appetite. If someone believes that their dog may be poisoned, they shouldn't hesitate to call a veterinarian before the dog's health worsens.
Alcohol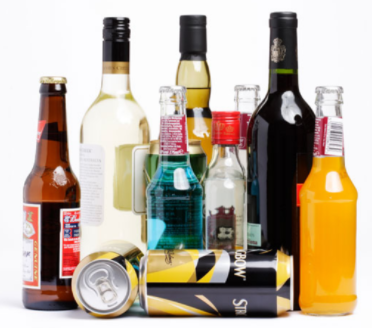 Alcohol can be easily ingested by dogs through beer, wine and cocktails as well as through homemade or store bought yeast dough used in making bread, rolls and pizza. Even a small amount of alcohol, both ingested through alcoholic beverages or produced in the stomach, can be life threatening. Like humans, when a dog is exposed to alcohol, it causes suppression of their central nervous system. It makes dogs slow down, become drowsy and lose coordination. If they are exposed to a high level of alcohol, it can suppress their whole nervous system to the point that their breathing and heart rate slows down. Their body temperature drops and their blood chemistry is also altered, leading to a dangerous condition called metabolic acidosis. At this point, death due to cardiac arrest soon follows, if there isn't any immediate treatment.
Shown in the facts above, these five foods can bring fatal damage on our dogs. Therefore, dog owners should always be aware of the risks posed by these foods and be careful when they feed their dogs.
Leave a Comment