Change your Wind-up; Change your speed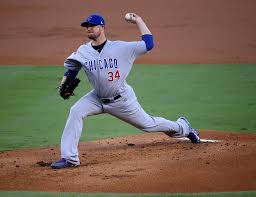 Hang on for a minute...we're trying to find some more stories you might like.
In the sport of baseball, there is some controversial talk about a pitcher's throwing speed. The discussion is between whether or not pitching from the full wind-up or the stretch produces a faster 4-seam fastball, and if the speed difference is substantial. The argument is that if a pitcher throws from the full wind-up, he has more time to build up energy and therefore throws a faster pitch. If the pitcher throws from the stretch, he doesn't have as much time to build up energy and thus is not able to throw a pitch as fast.
From that discussion, we decided that we wanted to investigate it, given that there weren't any previous investigations that we were able to find on the topic. We then established a research question: "To what extent does the full wind-up promote a faster thrown 4-seam fastball?" The answer that we were expecting to find was that the 4-seam fastball is thrown faster from the full wind-up, although it doesn't affect the speed substantially.
We conducted this experiment on the FIS Baseball field. We gathered members of our team and asked them if they would be willing to help us out with our investigation. The way we took our data was he had a radar speed gun, which when it is pointed at our pitcher, records the speed of the pitch. We took our data during practice and one of our games in the Hague.
The reason why we decided to conduct this experiment is because, as baseball players, we thought that it was interesting how a pitcher can throw faster with a wind-up, but the fastest pitcher in the MLB throws without a windup. We also felt that once we figured out the answer to our question, that we could apply it to our team to try and make our team better and win an ISST Championship. We hypothesized that our pitchers would throw about four miles per hour faster from the wind-up rather than the stretch. Throughout our testing, it was proved that the full wind-up produced a faster overall pitch which gave us further information to distribute to the baseball team to improve every pitcher pitching speed.
If we were to develop this investigation further, we would like a more significant amount of participants to use. By having more participants to use we would be able to come up with a more definitive conclusion as to what affect the pitchers positioning has on the speed of the pitch. A weakness we faced in this experiment was getting everyone through all of their trials on the same day. Because of the players all having different schedules, we had to do the trials over the course of many days which made the conditions outside different. Another limitation we had was getting the participants under the correct level of stress, because some participants readings were taken in a game, whereas one participant had his readings taken before a practice. An example that would change the stress level of the participants is in a game there were occasionally runners on base, and therefore the pitcher is partly distracted because he must make sure the runner does not attempt to steal a base.
All in all, what we found from conducting this experiment was that a pitcher would throw faster when throwing from the windup rather than the stretch. This supports our hypothesis because we believed that the windup would be more effective because of the energy that would be built up.